Meeting Room Hire
Looking for a meeting room? Administrate have two meeting rooms available for your next meeting. Both meeting rooms are available for hire when not used for Administrate body corporate business. Contact us by email or call today for a viewing or hire inquiry.
Meeting Room 1 - Committee or General Meeting
Annual/General Meetings: theatre seating - up to 60

people

accommodated.
Committee Meeting - various configurations with tables added as required.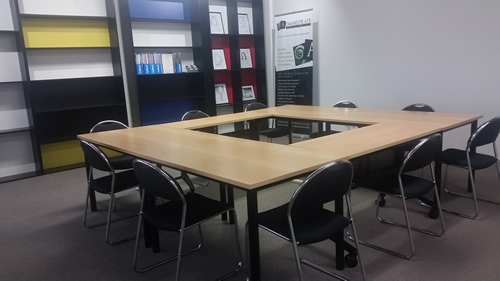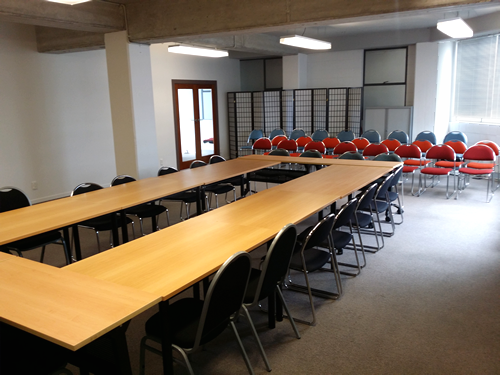 Meeting Room 1 has a number of tables available to size meeting configuration to your requirements. Starting with a basic meeting configuration, tables can be added for circa 20 seats, otherwise tables can be removed for a head table and theatre seating can be provided for up to 60 seats.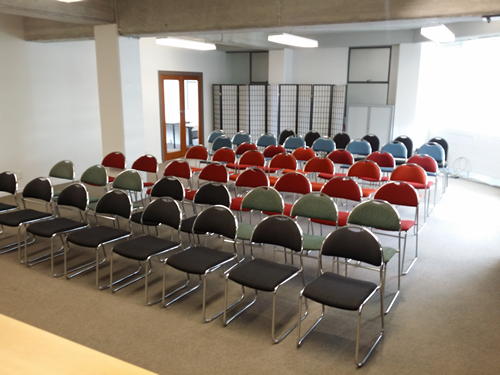 Meeting Room 2 - Committee
Committee Meeting - Large table with seats for up to 10 people..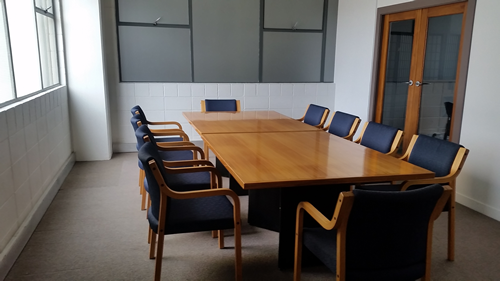 Meeting Room 2 (pictured) shows the standard configuration however the meeting room does have a small kitchenette and the room can be used for serving of refreshments or lunches,